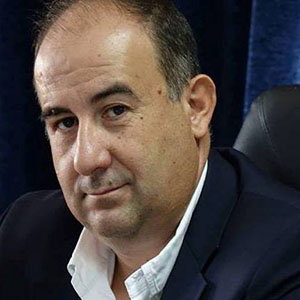 Archival Ethnography & Readings in the Digital Environment:
Country : Greece
Subject : ethnography,folklore,education
Keywords : Digital ethnography, archive, ethnography, folklore, anthropology, interdisciplinary approach, digital ethnography, digital folklore, digital environments, internet, social media, history, discussion,
Abstract
This essay presents the planning framework alongside the first steps for the implementation of a long-term research conducted to fill the demands of a postdoctoral research of the Laboratory Folklore & Social Anthropology of the Department of History & Ethnology School of Classics & Humanities of the Democritus University Thrace. More specifically, the aim of the research is to attempt, within the framework of Archaeological Ethnography, an interdisciplinary dialogue in the fields of History, Folklore, Anthropology and Informatics on the basis of the evidence and the relevant testimonies that arise from the archives of people coming from Mt Pelion, the regional unit of Magnesia, that emigrated and became active in Egypt from 1860 to 1960. The core of the research is related to the application of this research method (archival ethnography) to unpublished archival material, coming from different owners and sources, concerning the presence and social activity of people from Mt Pelion in various Egyptian cities, and in addition, is associated with phenomena such as migration, trade, entrepreneurship, benefaction etc. Moreover, one of the important issues that will be discussed in our research within the scope of application of files derived from "People coming from Mt Pelion in Egypt", is the reading of these files in a digital environment using technology as a viewing and decryption tool as well as a tool for collecting new data from relatives and/or the owners of the files (e-learning, digital narratives, closed chat groups, blogs, etc.). The research aspires to contribute to the enrichment of both Greek and international bibliography.
---
---