The ISO 9001:2015 Quality Management System; A City College of Calamba's Readiness
September 2022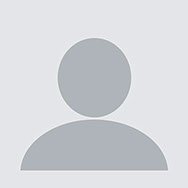 The ISO 9001:2015 Quality Management System; A City College of Calamba's Readiness
Country : Philippines
Subject :
Keywords : Readiness, ISO 9001, Quality Management System.
Abstract
This study focused on the readiness of City College of Calamba (CCC) in terms of the different parameters of the requirements of ISO 9001:2015 Quality Management System (QMS). However, this study only assesses the readiness of the institution and not the implementation; this served as basis and useful measurement of an organization's sincerity about improving its quality management system. The research design used was descriptive perception survey Eight (8) college officials comprising total population of respondents participated in the study. A researcher-made instrument in two parts zeroing in on the parameters of ISO 9001:2015 Quality Management System (QMS) was utilized to gather pertinent date needed for the study.
The findings and conclusions obtained that in the parameters of context of the organization, leadership, planning, support, operation, performance evaluation, and improvement, City College of Calamba was ready to a high extent which meant that the college was prepared for ISO 9001:2015 Certification. The necessary actions obtained that the institution needs to accomplish in gearing towards ISO quality management certification were goal setting; benchmarking; strategic planning; improve processes, procedures, responsibilities to achieve quality policies and objectives; seek BOT support; self-assessment; seek support from City Government; improve facilities and technology; train and involve personnel; increase workforce; update documents through standard coding and proper information dissemination; institutional and community readiness; and identify, monitor and review processes.
Based on the evaluation of the results and discussion, the researcher developed an action plan for the institution's prior implementation of ISO 9001:2015.

---
---